Why Choose Full Synthetic Vs. Conventional Oil
The true measurement for motor oil is how well it can protect your engine from the demands of everyday use. Full synthetic oil can protect your engine better and keep your vehicle on the road longer than conventional oil. For all your oil change services, ask for full synthetic oil to enjoy these advantages.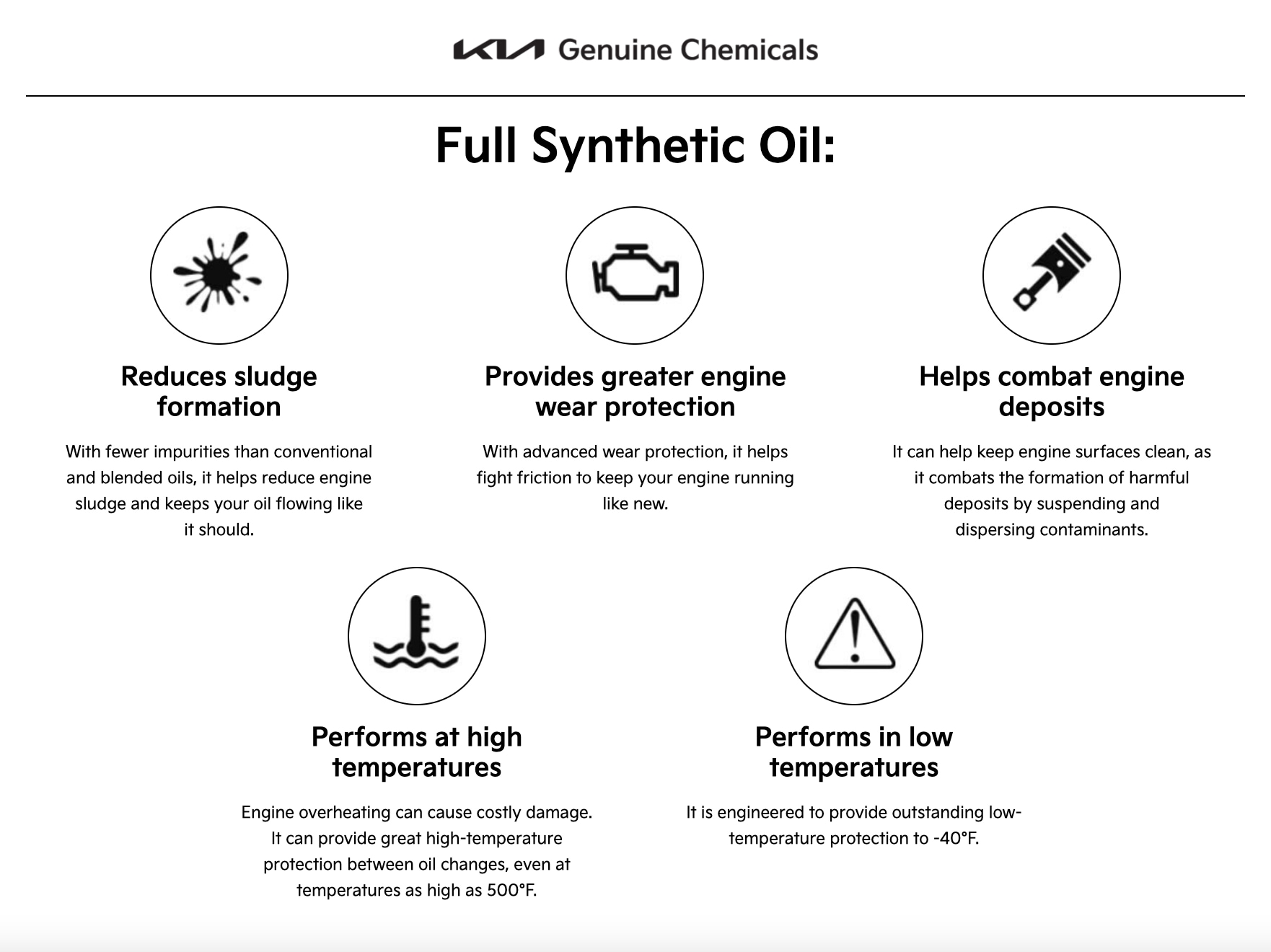 Does Your Car Have An Oil Problem?

Superior Dealer Service
Guess who is as passionate about your Kia as you are? Kia factory-trained and certified service team members, that's who. Not only do they know your Kia inside and out, they will provide you friendly and personalized service you can trust.
Change Your Oil in Temecula with Us
Changing your motor oil is one of the most crucial routine services your vehicle needs. If you're looking for an oil change in Temecula, our team can provide a better way to keep your vehicle running smoothly. Our service center provides the expertise, affordability, and convenience you need to for your next oil change.
The Importance of Changing Your Oil
You can think of motor oil as the lifeblood of your engine. Motor oil reduces heat and friction by lubricating components within your engine to ensure your vehicle runs smoothly. Changing your oil routinely is crucial to ensure the oil in your engine is clean. Particles get past the oil filter over time and reduce the oil's effectiveness, which can cause excessive heat and friction within the engine.
It's much easier and less expensive to change your oil periodically instead of the cost that comes with replacing or repairing engine components.
When to Change Your Oil
Most vehicles need an oil change every 5,000 to 7,500 miles or every six months, whichever comes first. You can get a more accurate oil change interval by consulting your owner's manual and working with our service team. Depending on your driving conditions and habits, you may need to bring in your vehicle sooner or later than expected. Keeping up to date with your oil change schedule will maximize your engine's longevity and your vehicle's resale value.
Some of the red flags that indicate you should change your oil include:
Oil change notification in your instrument cluster
Dark, milky, or globby oil consistency and color
Odd odors when the car is running
Reduced fuel economy
Rough or clattering noises
Schedule an Oil Change
Our team of certified technicians follow best practices and utilize specialized equipment to provide both precision and speed when changing your oil. Contact us today to schedule an appointment.