Genuine Vs. Not So Genuine. There is no comparison. 
 PART
 THE GENUINE DIFFERENCE
 
 Brake Pads
Responds and stop as designed
Smooth top
High quality pads


Genuine Kia brake pads are designed, built, and tested to work together on your Kia. Choose Genuine Kia brake pads so they continue to function as designed. 


 Body Panels
Guaranteed performance and fit
High quality steel
Covered by Kia warranty**
Designed for your Kia to original specs


Genuine Kia body panels are engineered with the same steamlined fit and factory quality as the original panel, for the ideal finish. Designed for your Kia, Genuine Kia body panels install quickly and easily. High quality Kia factory workmanship goes into all Genuine Kia Parts.
Parts Hours
Monday

7:00 AM - 6:00 PM

Tuesday

7:00 AM - 6:00 PM

Wednesday

7:00 AM - 6:00 PM

Thursday

7:00 AM - 6:00 PM

Friday

7:00 AM - 6:00 PM

Saturday

8:00 AM - 5:00 PM

Sunday

Closed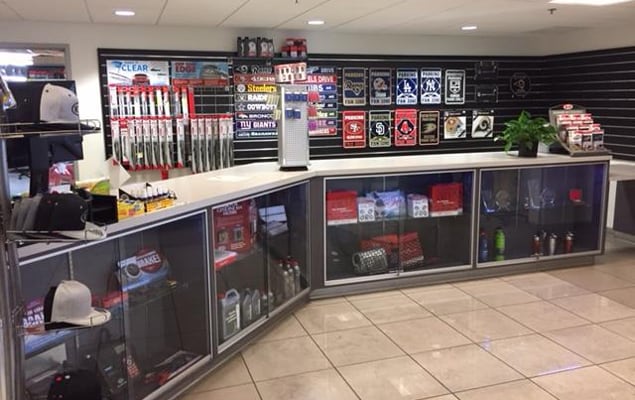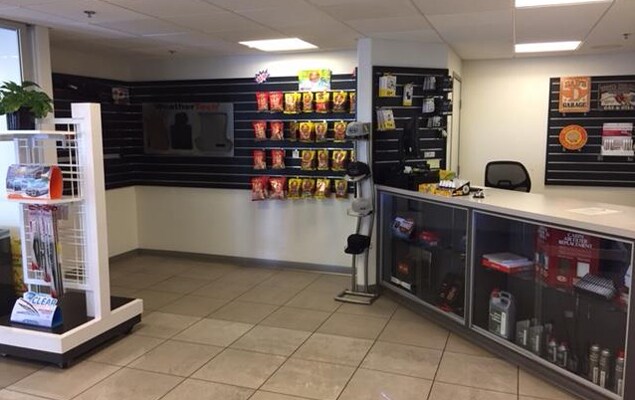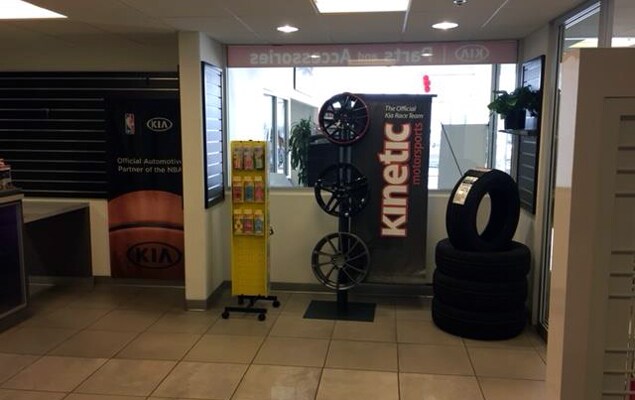 Kia Drivers Can Trust DCH Kia of Temecula for Quality Parts
At DCH Kia of Temecula, we are a dealership that takes extreme pride in delivering fantastic Kia vehicles to our loyal customers. Not only do we provide Kia inventory, but we take care of Kia vehicles at the highest level with our parts and service department. For genuine Kia OEM parts, trust us at DCH Kia of Temecula to produce the quality pieces that fit down to even the tiniest specification.  
Why Should You Buy Your Kia Parts from Us?
Maintaining the health and vitality of your vehicle is an expectation for the Kia driver who wants to make the most out of their long-term investment. We know that having the correct fitting parts is an essential part of this process. Whether in need of tires, windshield wipers, headlamps, or the nuts and bolts under the hood, we have your back. Even if we don't have what you exactly need in stock, we have the Kia backed resources to acquire it with ease. For all your Kia parts and accessory needs, we have a complete inventory of approved OEM parts.
For special savings, be sure to check our parts specials page to see if we have a deal available for you!
Our online parts request form is the first step you need to take to receive your OEM parts. Just fill in the request form's desired information including contact and vehicle information, as well as the specific parts request. Furthermore, under our parts page be sure to visit our links to Kia Accessories and the Kia Tire Store for more direct access.
Servicing your Vehicle at DCH Kia of Temecula
In addition to our parts team, we also have a staff of certified technicians at DCH Kia of Temecula. If you don't want to do the parts repair yourself, trust our dealership to provide not only routine repair such as tire rotations, oil changes, and fluid replacements, but also to perform more advanced maintenance. Our service center in coordination with our parts team are here to deliver expert repair to secure your investment. We have technician professionals capable of delivering fantastic service in a timely manner. Our friendly staff are more than willing to help you out, all while you wait in the comfort of our service lounge.
Finding us at DCH Kia of Temecula
Finding us is a breeze when you utilize our simple to use directions page map widget. It's an easy trip to our dealership from nearby areas including Temecula, Escondido, Riverside, Lake Elsinore and Perris. We are located at 26799 Ynez Road, Temecula, CA 92591, right off Temecula Valley Freeway. We are conveniently located just a mile from Promenade Mall, or 2 miles from Temecula Valley Museum for further reference.
Genuine Kia Parts are Built Specifically for Your Kia
Genuine Kia Parts are built for your Kia - body panels match up perfectly, brakes stop as designed, and high quality materials help reduce corrosion and wear. Protect your investment and always ask for Genuine Kia Parts for the perfect fit and finish.
Not all parts are created equal.
It can be difficult to know all the different types of auto parts you'll encounter in today's repair marketplace. Below are some terms you might come across working with independent repair facilities and insurance companies. 
Aftermarket Parts
Aftermarket parts are manufactured and supplied by a company other than Kia. Aftermarket parts suppliers work to create their own product by copying a Genuine Kia Part, but have no affiliation with actual Genuine Kia Parts. Aftermarket parts may not have been tested for proper function or were not approved by Kia for use on Kia vehicles. These parts are not covered by any Kia warranties.
Salvage Parts
Salvage parts are parts which are usually obtained from wrecked or totaled vehicles or vehicles which have been disposed of after their useful lives. Their origin and use is unknown. With no history, it' possible that the reliability and fit may have been compromised. These parts are not covered by any Kia warranties. Salvage parts may also be referred to as "Like Kind and Quality."
Counterfeit Parts
Counterfeit parts are usually designed to deceive consumers by copying the appearance of Genuine Kia Parts, but are not made for, nor distributed by Kia. Often sourced from distributors outside the country, these parts may look identical or be boxed similarly to Genuine Kia Parts, but are not. Counterfeit parts are likely untested for vehicle safety, fit, or function.